The Christophers celebrate our 75th anniversary in 2020! We couldn't have made it this far without the generous support of people like you. Thank you for always remembering us. With your continued support, the legacy of hope we have built together will endure for many years to come. Thanks, and God Bless!
​
The Christophers
The Christophers have a long and successful track record of making a positive impact on the culture. Rooted in Judeo-Christian ethics, the organization was founded in 1945 by Father James Keller, during a time when our nation was recovering from war and Americans were looking to build a world of peace and prosperity. It was a time of shared values, when people of good will from all walks of life responded to Father Keller's message that celebrated the dignity of each individual in society and the need for all of us to live out our God-given purpose.
The values that built our organization continue to guide every one of our activities. Today, The Christophers have a multimedia outreach that includes inspirational print materials, a radio ministry, podcasts, syndicated newspaper columns, media awards, creative contests for young people, and leadership courses.
The impact of our prison ministry outreach exemplifies the difference our work makes. We regularly donate our Three Minutes a Day books of daily stories and reflections, Christopher News Notes on spiritual topics, prayer cards, and Christopher calendars to be distributed by prison ministers in their outreach to those who are incarcerated. The response we receive from these ministers is overwhelmingly positive! They note that our materials help to lift the spirits of those on the margins of society, guiding them toward getting back on the right track in life. Our message reminds them that God's grace brings hope and a sense of purpose, even amid their incarceration. Countless others in a variety of life situations draw the same kind of inspiration from our materials, which offer constant reminders of Christ's profound love for them.
Reminding people of Christ's love is a vital mission in our world today. Those who support our mission understand how important it is to share a message of hope with those who are suffering. Hope changes people's lives and transforms situations more than any other gift that we could give. That is why The Christophers confidently proclaim that our work brings the gift of hope into the world. Hope shared with those in need is like a seed planted in fertile soil. It grows and bears abundant fruit, transforming countless lives. It is this kind of chain reaction of good that The Christophers seek to set in motion on a daily basis. Those who support our mission have the satisfaction of knowing that together we will touch people's hearts and make the world a better place.
A non-profit, founded in 1945 by Father James Keller, M.M., The Christophers encourages people to change the world for the better.
Please share a Christopher memory and we will post it below
Click here to submit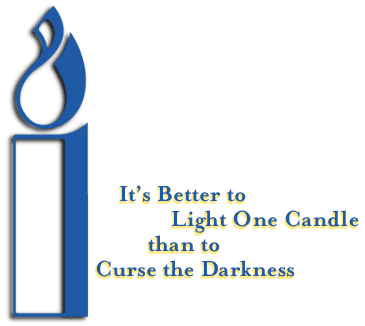 Dear friends at The Christophers, A most blessed joy-filled 75th anniversary! As a young child in the mid-1940's (I was born in 1936), I recall my mother receiving a "newsletter" which she cherished…and the contents of which she read to my two sisters and myself. Our family had survived the "Great Depression" (with a lot of help from relatives), but my father had abandoned our family – so my mother worked two jobs to support us. Although we had minimal financial resources during this decade, I saw my mother mailing a one-dollar bill to the Christophers regularly…Decades went by…my sisters and I left home, married and supported out precious Mom as aging and illness crept into her life. Twenty years ago this month, Mom "left-earth-for Heaven." In sorting through her belongings, I found copies of "Christopher Notes." This caused me to re-connect with your ministry of Newsletters and Bookmarks…I want to express my SINCERE GRATITUDE for 75 years of supplying love, hope and "deepening faith" to my family and to my Pastoral Ministry! Ever with gratitude, In Christ and His Mother, Janet W. -
-----------------------------
​
A few days ago I received your "News Note" #622. I was very moved by it and passed it on to a friend who recently lost her mother, I told her I would write to you requesting at least 5 copies, also requesting Masses for my family. I have "News Notes" on other subjects which have helped me in the past and I still re-read. I thank you for sending these to me, I am 93 years and there are times when I get depressed and lose hope. I am under 24 hour home care as is my 94 year old brother. Thanks again. Miss Stella B.